Expanding cooperation with suppliers from Denmark
18/04/2022
In order to expand cooperation, on April 8, 2022, at the headquarters of An Binh Group, the representative of An Binh Group's Board of Directors had a meeting and worked with Tamaco Food A/S supplier from the the happiest country in the world – Denmark.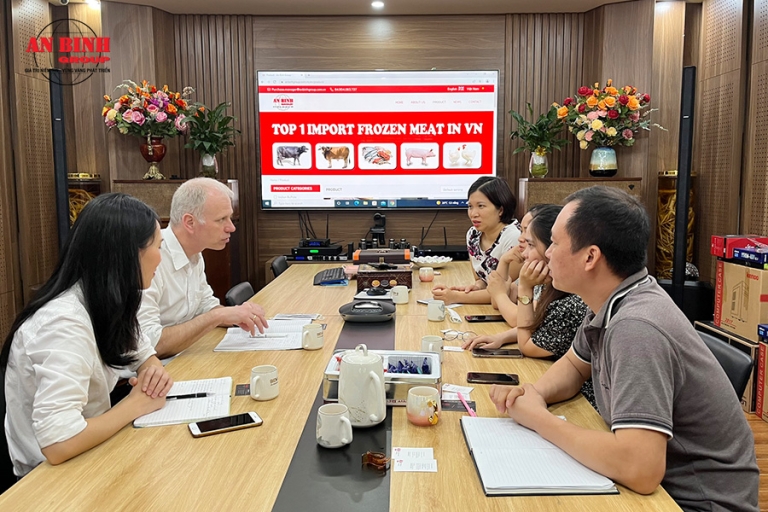 Tamaco is a leading Danish international trade group supplying food, packaging and additives to the industrial, food service and retail sectors, Tamaco seeks to increase revenue through a policy of continuity develope.
Mr. Torben Sorensen – Business Director of Tamaco Group shared: "With the mission of developing and marketing products, through the interaction and commercial connection between Tamaco's suppliers and customers to create added value".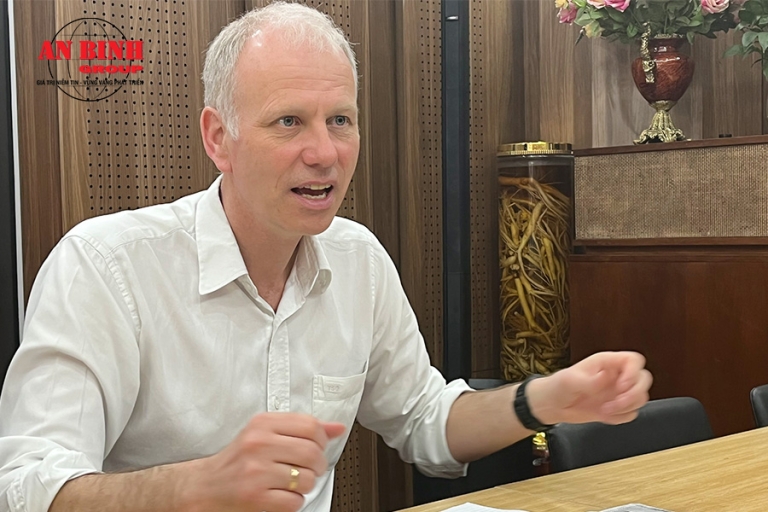 He also said that the quality products Tamaco aims to have are of high quality, but can be supplied at competitive prices.
Through this visit to Vietnam and to An Binh Group this time, Tamaco hopes that in the near future the two sides will promote cooperation and have large orders.
Tamaco's representative also emphasized the wish that An Binh Group could come up with specific plans for Tamaco to contact pig, cow and chicken farm chains towards organic products to supply in large quantities for An Binh Group in the near future.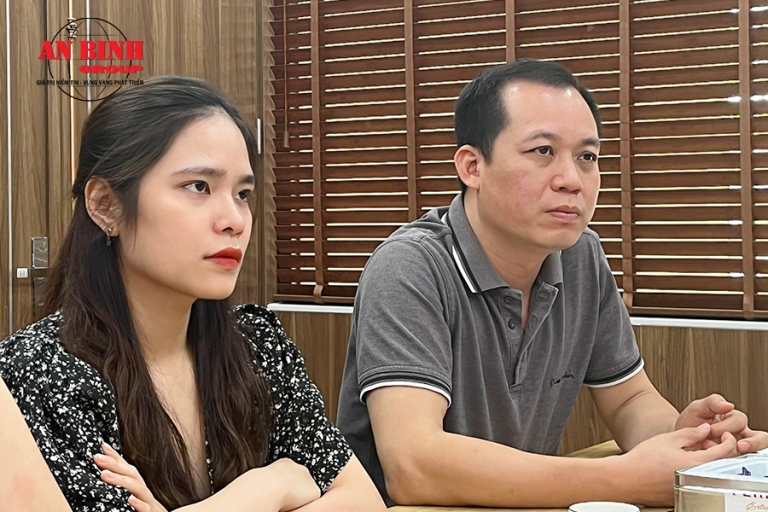 Mr. Pham Van Dao – Business Director of An Binh Group thanked the Tamaco representative for coming to work directly at the headquarters of An Binh Group.
He shared: "An Binh Group has also been focusing on organic products, building and implementing its own green distribution point distribution chain, and the immediate plan from now to the end of 2022 An Binh Group is in great need of output big on beef, especially beef legs"
Currently, An Binh Group has imported containers of chicken feet from Denmark, aiming to import many other frozen food products from this country.
AN BINH GROUP – TOP 1 PRESTIGE FOOD IMPORTER IN VIETNAM
******