Welcoming and working with the largest corporation in India – Allana Group
27/05/2022
On May 12, 2022, An Binh Group's Board of Directors had a meeting and worked with the representative of India's largest buffalo meat supplier – ALLANA Group.
Allana Group is India's largest exporter of food products especially ALLANA brand buffalo meat.
An Binh Group is proud to be a direct importer of major food brands around the world, including ALLANA brand Indian buffalo meat.
Allana Group owns and operates state-of-the-art, integrated food processing facilities at locations across India. All essential machinery such as meat separation lines, organ processing equipment, cold storage, freezing are sourced from the United States, Europe, Australia and New Zealand. These have helped to conform to the most stringent US EEC and FDA standards.
Indian buffaloes are raised in the wild in manageable herds and fed entirely on natural pastures and agricultural crop by-products. It is not customary to use hormones or growth promoters in animals.
Allana Indian buffalo meat pallets are stored in cold storage in Hanoi.
Especially, for a long time, India has been free from the dreaded mad cow disease (BSE) and various diseases related to livestock such as Rinderpest, Bovine Pneumonia (CBPP). Meet An Binh's supplier selection requirements.
In addition, Allana holds all major Quality & Compliance certifications to meet stringent international safety and quality standards. Allana's factories and facilities are FSSC 22000:2011 (Food Safety System Certification) 22000 certified, one of the very few to have this recognition in the industry. In addition, Allana has Halal certified facilities.
Closed relationship lasting nearly 10 years
Allana Group has been a partner of An Binh Group, which specializes in supplying Indian buffalo meat for nearly 10 years. Mr. Do Dinh Son Tung – Chairman of the Board of Directors of An Binh Group shared: "From the very first days of operation, An Binh Group has researched and selected quality suppliers, Allana is the first choice when the company comes to the company. trading buffalo meat imported from India. Since then, it has been nearly 10 years, Allana, in addition to providing quality buffalo meat products, previously supported An Binh when having problems in the process of shipping and paying for orders. We are very grateful for that."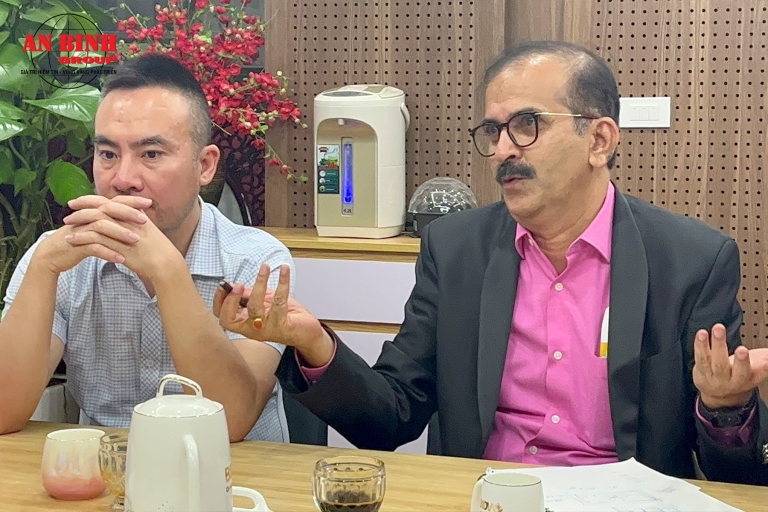 Mr. Sanjay Dighe – Sales Director of processed foods of Allana Group expressed his feelings "This visitation not only shows the spirit of deep cooperation but also serves as a close meeting between "friends"
In terms of current output, the goods Allana supplied to An Binh in the past time are still less than An Binh's needs.
Sharing about the recent production situation and future plans, Mr. Rodrigo Prado – Vice President – Sales of processed foods of Allana Group said: "February 2022, the situation of buffalo meat production The Group's production is reduced by 50% by about 50,000 tons, next June will increase production more because there are 4 factories about to go into operation.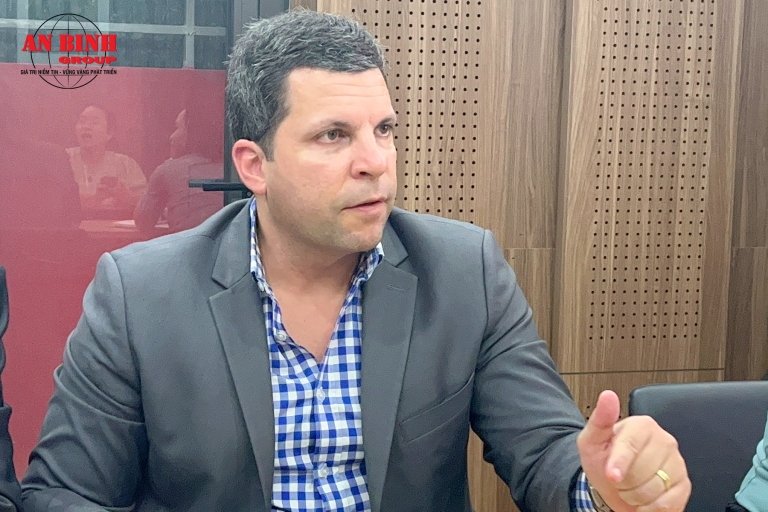 With the concern of the Board of Directors of An Binh Group, Mr. Rodrigo Prado also promised to increase the supply output for An Binh Group. Here, he also warned that many units in India have used camel meat transformed into M31 buffalo meat to supply to the market, people need to be more careful. And Allana will be responsible for producing the right quality, specifications and shipment on time as agreed with An Binh Group for each order.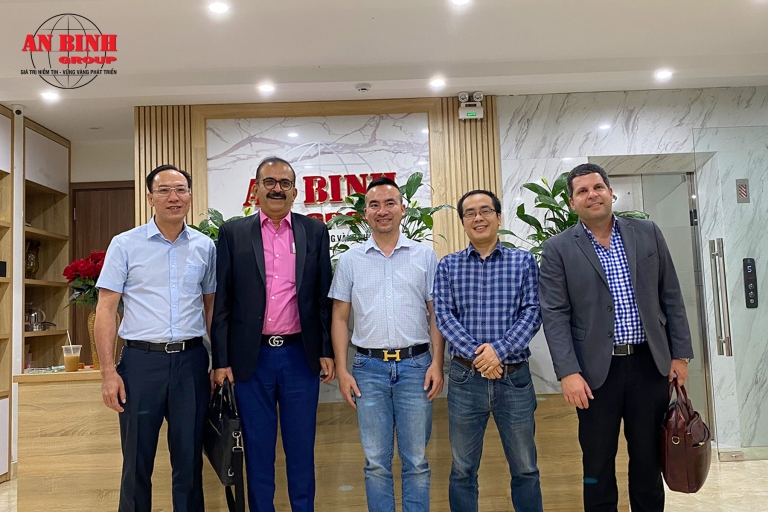 Through the meeting and working, with the right strategic orientation, creating opportunities for the two sides to be ready to remove difficulties, promote strengths, increase import volume many times, serve the Abundant source of raw materials for ABP Vietnam Food Processing Factory (a unit of An Binh Group). Supplying to the market the products of preliminary processing and packing of Indian buffalo meat with the brand name ATHENA FOODS.
In particular, the cooperation between An Binh Group and Allana Group is also an important part in promoting the cooperation relationship between the two countries Vietnam – India, creating favorable conditions for businesses of the two countries to develop and open up. expanding business markets, diversifying products, thereby reaching the common goal of long-term growth and development.
AN BINH GROUP – TOP 1 PRESTIGE FOOD IMPORTER IN VIETNAM
******