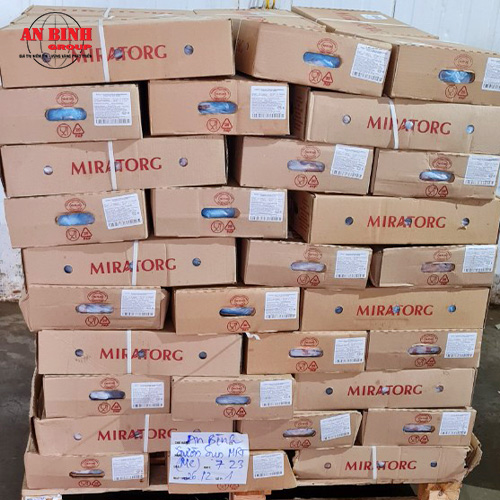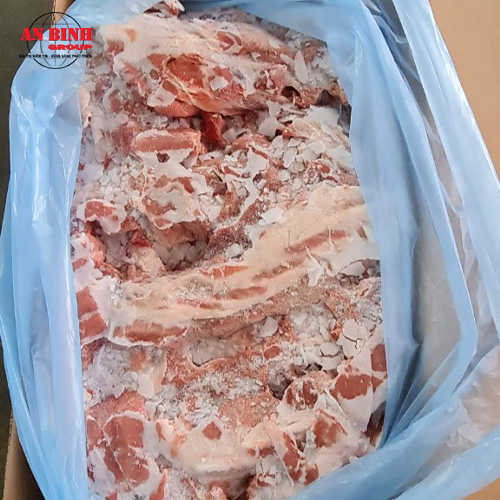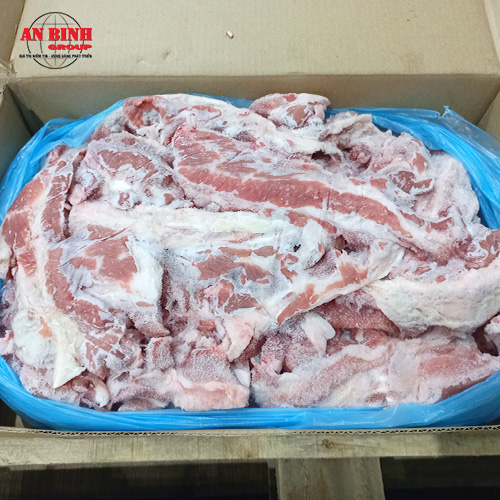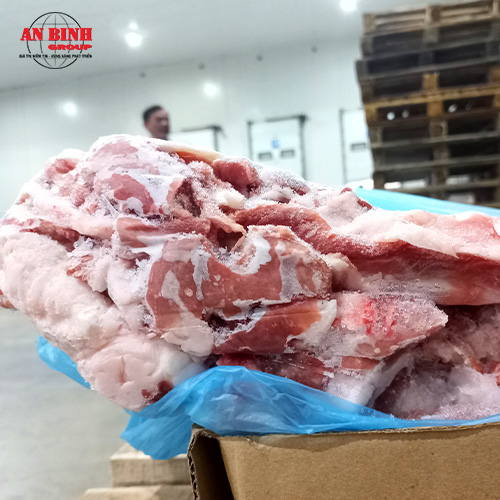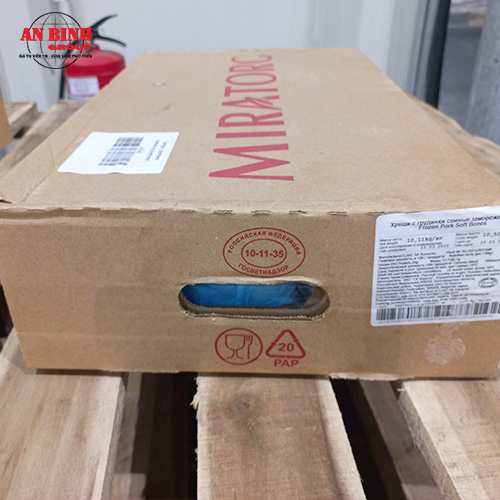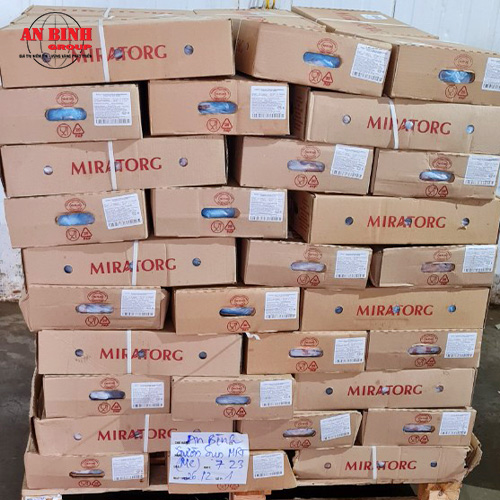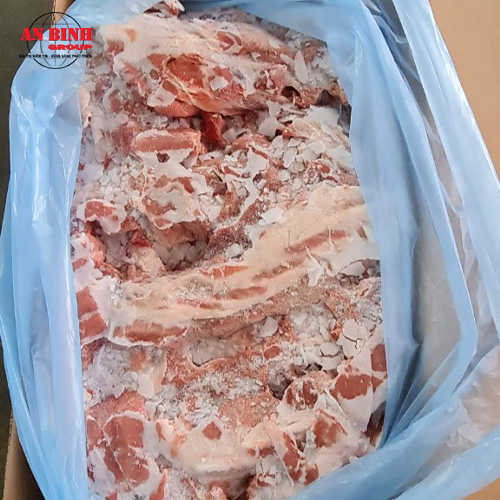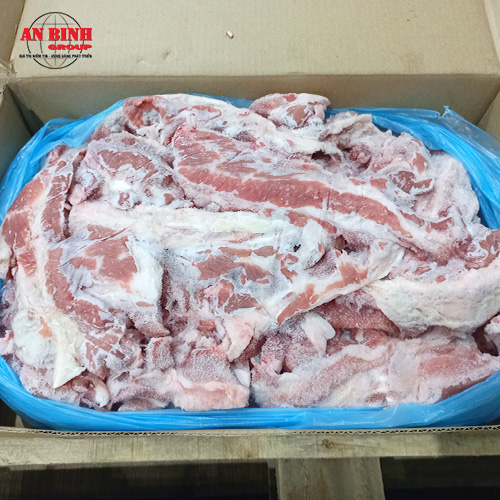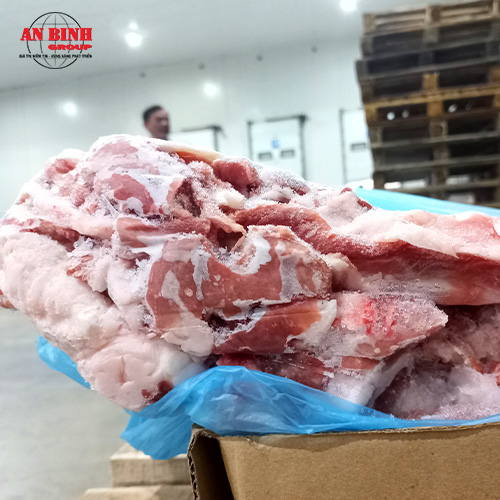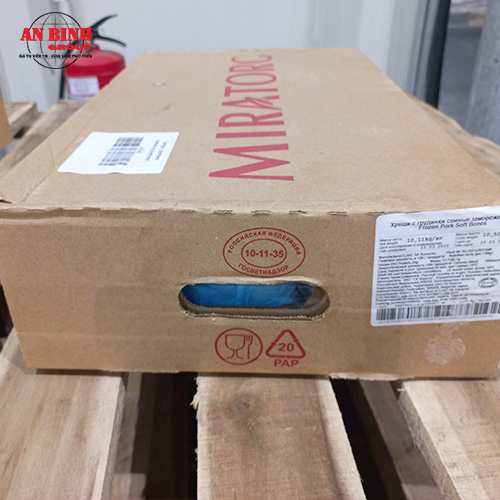 Miratorg Pork Cartilage Ribs
Box specification: 10kg/box
Block specification: 10kg/block
Brand: Miratorg
Made in Russia
Call to order
Product details
Product Specifications
Warranty & Delivery Policy
Pork cartilage rib is the meat at the top of the rib, with a lot of meat and cartilage in the middle. When eating pork cartilage, the taste is sweet, tender from the meat and crispy from the cartilage
However, due to the crispy cartilage, pork ribs are not suitable for children and the elderly. Miratorg branded pork loin is officially imported from Russia, quality assurance, competitive wholesale price for distributors, agents, food processing factories nationwide.
Miratorg pork ribs are packed in 10kg cartons and stored at -18 degrees Celsius.
What nutrition does pork ribs have?
Pork is one of the popular meats chosen by consumers for family meals. Like other parts of pork, pork ribs also have many nutrients, in which rib cartilage contains many sources of protein, fat and vitamins that are very good for human health.
Besides, pork ribs support us in the process of weight loss, especially good for people with malnutrition, underweight and effective osteoporosis support.
In addition, in rib cartilage also contains a lot of calcium to help strengthen bones, eating pork cartilage regularly will help you increase mucus in joint parts such as knee joints, hand joints, toes joints.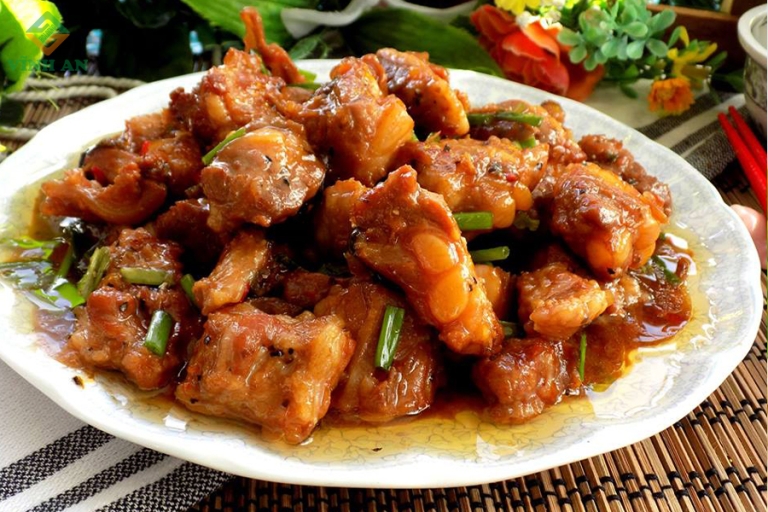 Because there are so many nutrients, Pork Cartilage Ribs are also very popular with consumers, and dealers are also very popular with this item. Popular dishes are made from pork cartilage ribs such as: Roasted pork cartilage, Crab hot pot with pork cartilage, fried pork cartilage with fish sauce ….
Where should agents, distributors, processing plants buy pork ribs?
Wholesale pork cartilage ribs and other types of imported pork delicious, beautiful, quality is the raw material for processing many attractive dishes, competitive prices are only available at AN BINH GROUP.
Because AN BINH GROUP is a direct importer of official pork through the Customs border gate from advanced countries such as Russia, the US, Brazil… without intermediaries, the prices are provided to agents. profitable business. Besides, the imported food control records of the Department of Animal Health are also strict. Full documents are required from origin, production date, import date, expiration date to quarantine certificate.
Traders of ton, container, please contact Hotline 0944.83.86.88 to receive the best quotation for imported pork.
Box specification: 10kg/box
Block specification: 10kg/block
Brand: Miratorg
Made in Russia

Related products