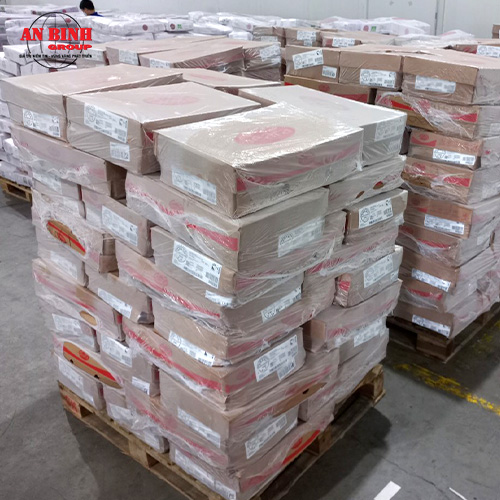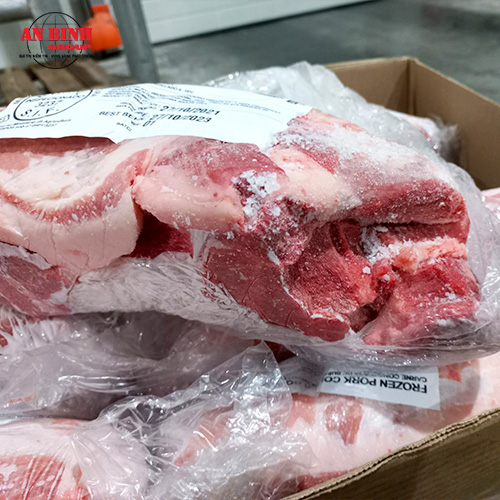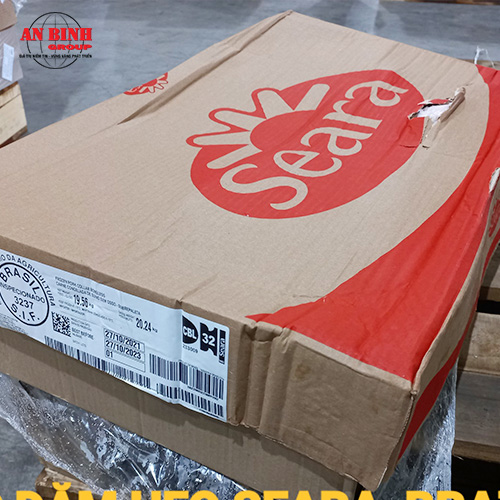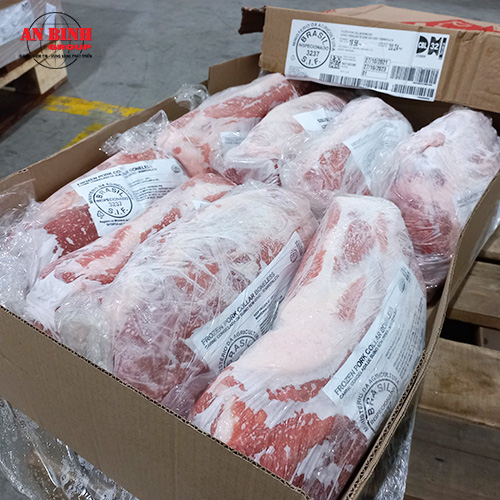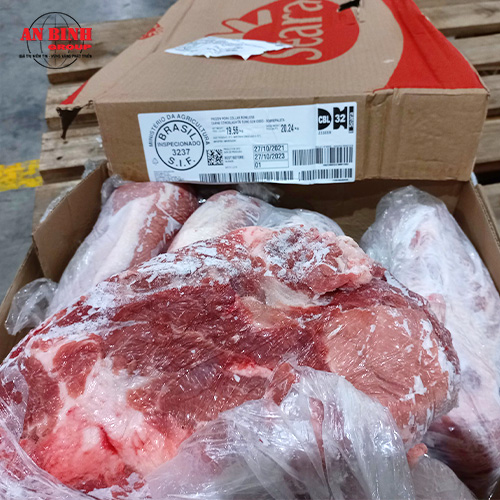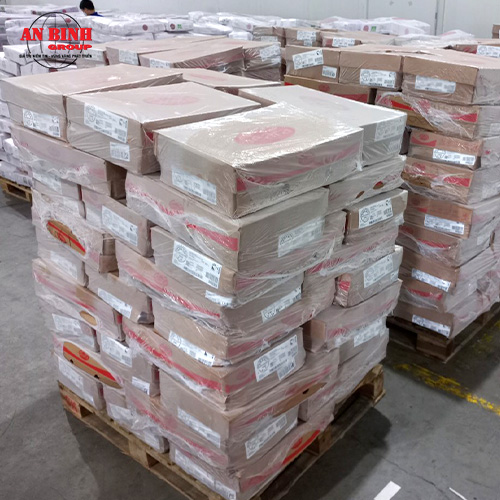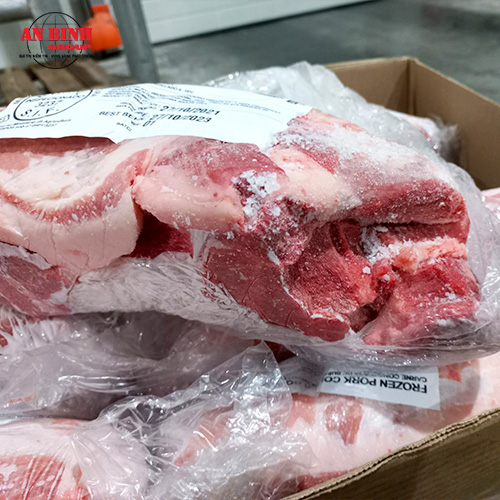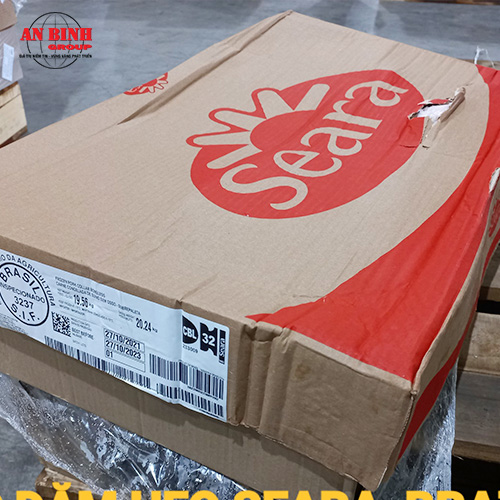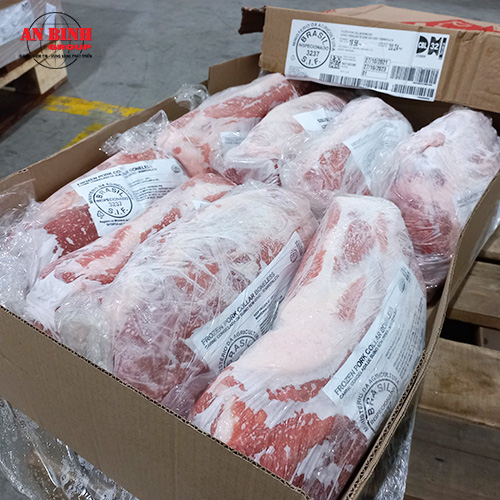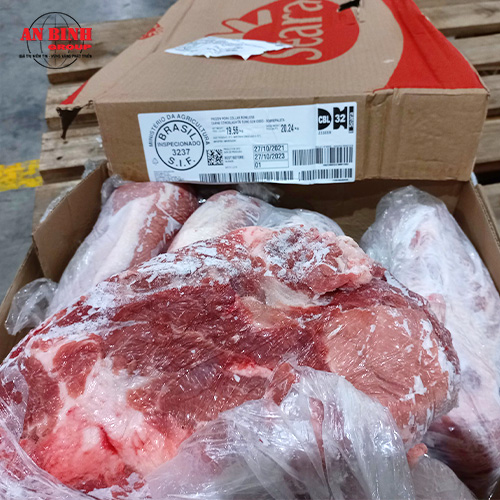 Brazilian Seara Pork Collar
Box specification: 20kg/box
Block specification: 4kg/block
Brand: Seara
Made in Brazil
Call to order
Product details
Product Specifications
Warranty & Delivery Policy
Pork collar is a tender layer of meat, with thin layers of fat interspersed with the meat, in the form of large pieces almost like the fat in a steak.
Therefore, it helps to make minced meat when processed into dishes that are not too dry, still retain their softness, and are not fed up.
Pork collar is officially imported by An Binh Group from Brazil under the brand name Seara.
Pork in general and Pork collar in particular provide a lot of nutrients for the body such as: protein, fat, vitamins and minerals (Phosphorus, Iron, Zinc, Vitamins, …).
Pork collar is chosen by many users because it has many nutrients and can be easily processed into many attractive dishes such as fried dishes, grilled rim or roasted Pork collar meat with lemongrass.
How to store?
Just like any other meat, pork collar needs to be refrigerated at the ideal temperature.
At dealers, distributors need cold storage to ensure temperature standards for preservation.
For housewives, after buying meat, you cut it into chunks, bite-sized pieces, then wash and drain. Put the meat in a plastic bag or food container and then put it in the freezer compartment of the refrigerator, keep the meat at -17 or -18 degrees Celsius.
You defrost meat by putting it in the refrigerator, preferably at a temperature of -4 degrees Celsius for 4-6 days. However, putting meat in the freezer is still preferable because this way your meat will keep for 9-12 months.
Where to buy good brazilian pork collar?
Choosing the source of quality imported pork collar, agents must first choose a reputable source – quality, seniority in the industry. The benefit that AN BINH GROUP imports meat directly brings is that the price will be more favorable, the quality is better than through many intermediary agents to buy and resell, the price will increase and the preservation process is not good, easily damaged. Along with that, An Binh has a large quantity and ready stock to ensure that the import demand will not be interrupted.
AN BINH GROUP specializes in wholesale, wholesale prices with large quantities of imported pork with clear origin. Having food-safe toilet paper, being quarantined and inspected according to the process of State agencies.
In addition, An Binh imported pork is imported in raw materials, clearly stated packaging information, expiry date, date of import, which country to import, how much volume …
Available warehouse more than 5,000m2 at Quang Minh Industrial Park, Me Linh Hanoi. Therefore, pork is stored in a standard temperature environment of -18 degrees Celsius. It is always stable, does not fluctuate up and down, limiting the penetration of bacteria outside the invasive environment.
Call us now for the best advice and quote to buy pork collar: 0944 83 86 88
Box specification: 20kg/box
Block specification: 4kg/block
Brand: Seara
Made in Brazil
Related products