Cooperation with Wilbart – brand of buffalo meat
29/07/2022
During a business trip to Vietnam, a representative of the frozen buffalo meat supplier Al Faateh (Al) with the famous brand Wilbart from India came and worked directly with An Binh Group this morning on July 28. 2022.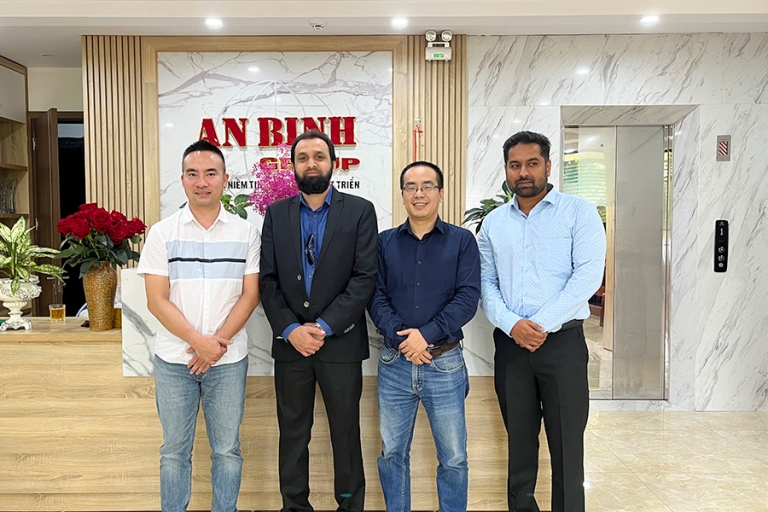 Al Faateh Group is a manufacturer and trader of Halal Frozen food products, specializing in exporting Wilbart Frozen Buffalo Meat.
Mr. Saad – representative of Al Faateh Group said; AL is a leading worldwide supplier of frozen food products, chosen by customers by striving to provide hygienic, safe food at reasonable prices.
He also expects that in the coming time, the two sides will promote cooperation and have large orders. The representative also emphasized the wish that An Binh Group could come up with specific year-by-year order plans to supply large quantities to An Binh Group in the near future.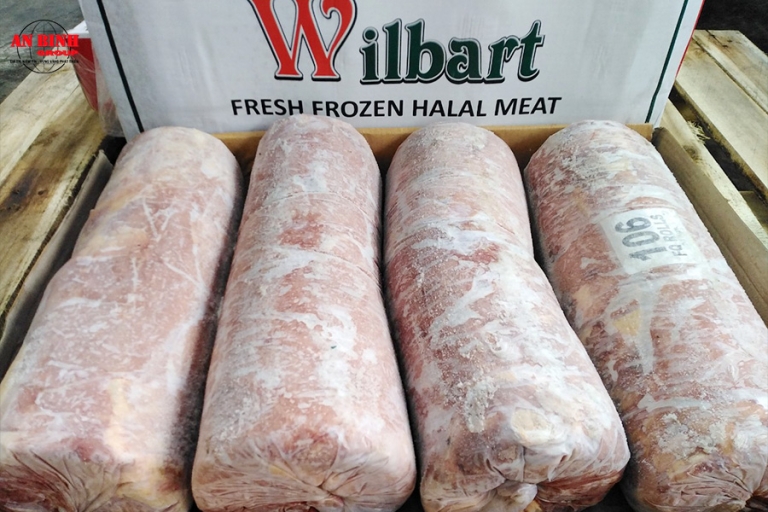 Mr. Do Dinh Son Tung – Chairman of the Board of Directors of An Binh Group said: Having cooperated with Al for a long time, the products provided by Al also ensure quality and are very reputable in orders, he emphasized during the time next time the two sides will promote cooperation, with larger orders.
Through the face-to-face meeting, the representative of NCC visited the working building and clearly saw the large scale of An Binh Group's activities, AL said that it would be responsible for exporting the right quality, specifications and correct shipment time agreed with An Binh Group.
With a closed scale and modern production lines from slaughter to preliminary processing, Wilbart buffalo meat meets An Binh's supplier selection requirements with international standards.