Meeting with Vimex supplier at An Binh Group.
15/03/2023
Representative of Vimex supplier – Mr Lars Nielsen had a meeting with representative of An Binh Group on the morning of August 29, 2022 at An Binh Headquarter. During the meeting, both sides discussed actively and openly about information as well as working methods.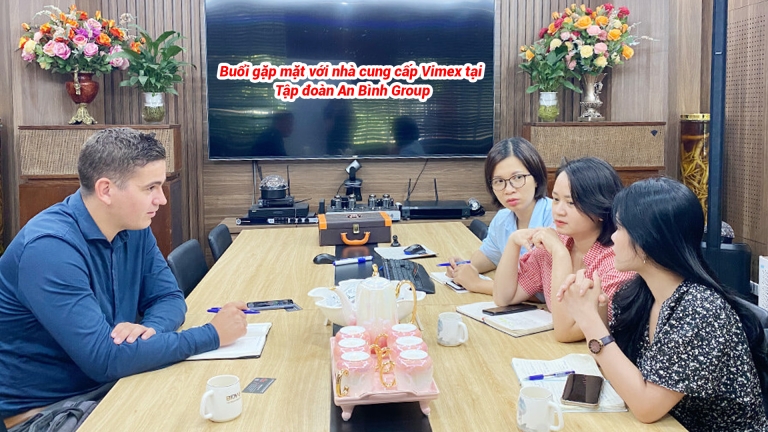 Vimex GmbH is known as a global trading company with headquarter in Bad Neuenahr Ahrweiler, Rheinland-Palatinate. Vimex specializes in import and export business of beef, pork and poultry meat. They have domestic slaughterhouses and meat processing plants as well as processing plants and meat imports from other countries. Main sales markets include Eastern Europe, Asia, Russian Federation, Middle East and Africa.
Through the meeting and previous exchanged email, An Binh Group wishes to cooperate with Vimex and distribute exclusive 50% of the market share of Vion beef and chicken feet from Polish factories (as requirements of An Binh Group). In addition, Vimex will supply beef products from Europe and then Canada and the US.
Mr. Lars Nielsen said, "Vimex products always meet European standards, from slaughter to packaging, our products are delivered to our partners' warehouses with a strict and safe process. ".
Currently, An Binh Group is buying the first container of spareribs and hopes to expand other products with Vimex.
Ms. Hoa – Manager of International Purchasing Department commented and evaluated the first container imported from Vimex "We think your goods are quite good, quality and color meet our requirements".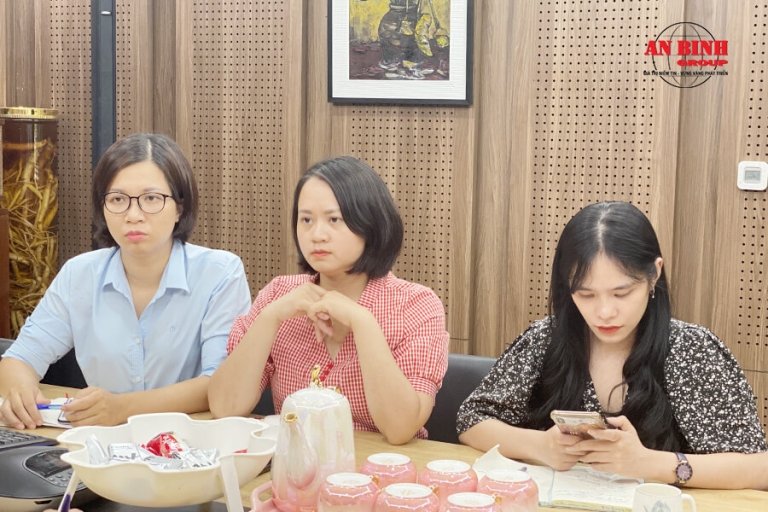 The two parties are committed to providing perfect service to each other, managing the entire transaction, tracking each goods and paying attention to timely delivery at the desired destination of An Binh Group.
Containers must ensure the best quality, Vimex will be proactive in transactions, provide full safety measures for each delivery. Bringing satisfaction to all parties is the cooperation goal of An Binh Group and Vimex.