Promote the biggest impact group of Russia – Miratorg
25/03/2022
After the agreement signing ceremony in December 2021, at the invitation of the representative of An Binh Group, the representative of Miratorg Group – the Russian Federation visited and worked in Vietnam from March 16 to March 25. 2022.

Continuously expanding cooperation, An Binh Group affirms its prestige
Specifically, on March 17, 2022, in Hanoi, a meeting and working session between TNT Group, An Binh Group and Miratorg Group took place, opening a close, long-term and sustainable cooperation relationship.
TNT Group – one of the joint venture groups with An Binh Group to cooperate in the field of importing and distributing frozen foods.
Mr. Nguyen Gia Long – Chairman of the Board of Directors – TNT Group sent greetings and thanked the Miratorg delegation for accepting the invitation to visit and work today.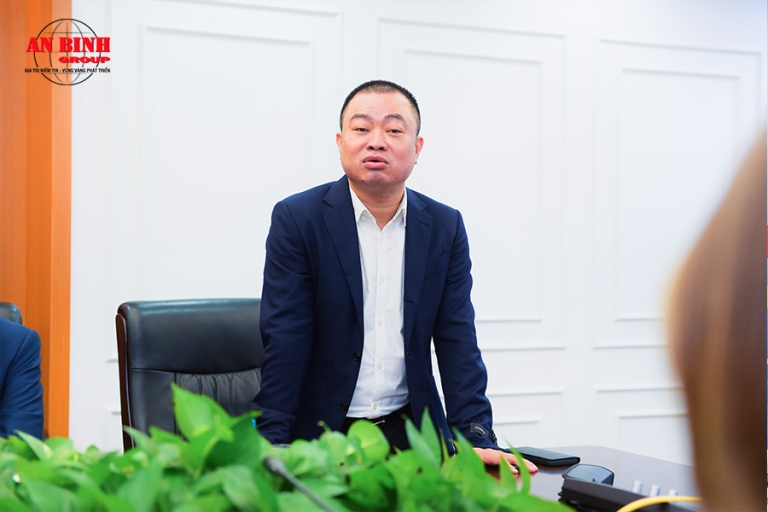 Known as a reputable unit in the specific field of food, with more than 10 years of experience, An Binh Group has always been a reliable partner trusted by many domestic and foreign businesses.
Continuing the achievements, continuously expanding cooperation has helped An Binh Group become more and more a strong and reputable enterprise, proactively pioneering in directly importing frozen products from advanced countries, including Miratorg Corporation. Along with that, An Binh invested in building houses, processing and creating the Group's own brand, effectively raising revenue to hundreds of billions of dong.
Miratorg – the largest corporation in the Russian Federation
As Russia's largest investor in the agricultural sector, Miratorg Group is also known as one of the largest suppliers of cattle and poultry meat in the Russian Federation, the number 1 beef producer in the Russian Federation. … with a large staff, supplying the market with a huge volume of goods and guaranteed quality according to international standards.
At the meeting, Ms. MARINA DEMIDOVA – Export Director of Miratorg Group said: "Mirorg always puts product quality first, and the Group also continuously invests in modern machinery and equipment as well as a team of employees. Highly qualified personnel who are always ready to learn from the world's leading companies have created a strong Miratorg with hundreds of branches around the world"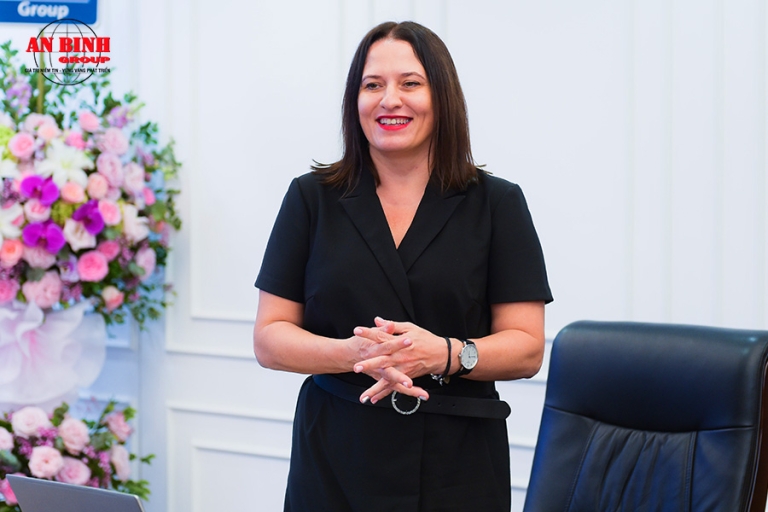 It is known that every year, An Binh Group has imported Miratorg pork with the amount accounting for about 40-50% of pork imported from Russia.
An Binh Group highly appreciates Miratog Group's ability as well as pork products and hopes that after the meeting, the cooperation between the two sides will be closer and more diversified.
Sharing opinions at the meeting and working session, Mr. Chu Minh Tuan – General Director of An Binh Group emphasized: "We believe that, with the strength, An Binh Group's market network along with the system of Modern processing factory will bring mutual benefits to develop Miratorg brand in Vietnam market, laying the foundation for long-term development in the future".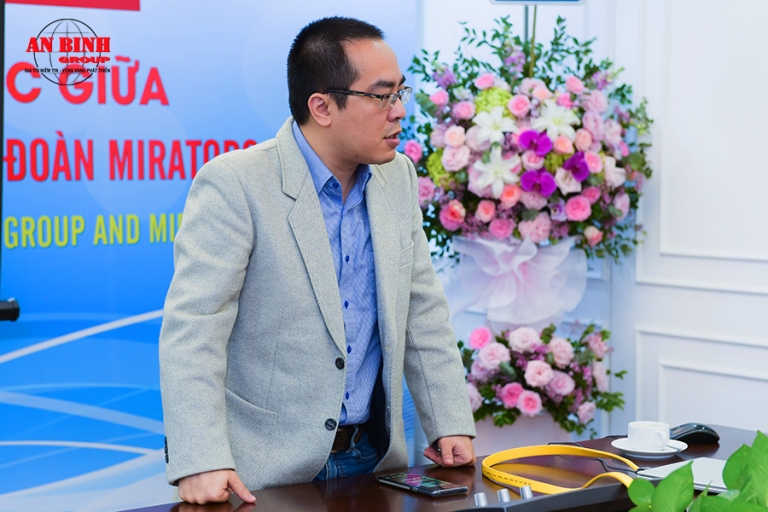 Through the visit, Miratorg Corporation also identified Vietnam as a key market in the region, in addition to the products supplied to An Binh, wishes to provide other preliminary products such as: processed chicken, sausages, meat buns, animal feed….
Through cooperation, with the right strategic direction, this meeting and exchange of work will be a lever for An Binh Group to be ready to remove difficulties, promote strengths, and increase output. import increased many times, in the coming time export to neighboring countries.
In particular, the cooperation between An Binh Group and Miratorg Group is also an important part in promoting the cooperation relationship between the two countries Vietnam – Russia, creating favorable conditions for businesses of the two countries to develop and grow. expanding business markets, diversifying products, thereby reaching the common goal of long-term growth and development.
AN BINH GROUP – TOP 1 PRESTIGE FOOD IMPORTER IN VIETNAM
******