An Binh Group – Strengthening economic and trade cooperation with suppliers
27/04/2022
On the morning of April 22, 2022, An Binh Group had a meeting with supplier NoriDane at the company's headquarters.
NoriDane is a trading company, exporting pork, beef, lamb and poultry from parent company Nortura SA, holding 65% market share in Norway, NoriDane can export high quality products to many countries countries around the world, including Vietnam.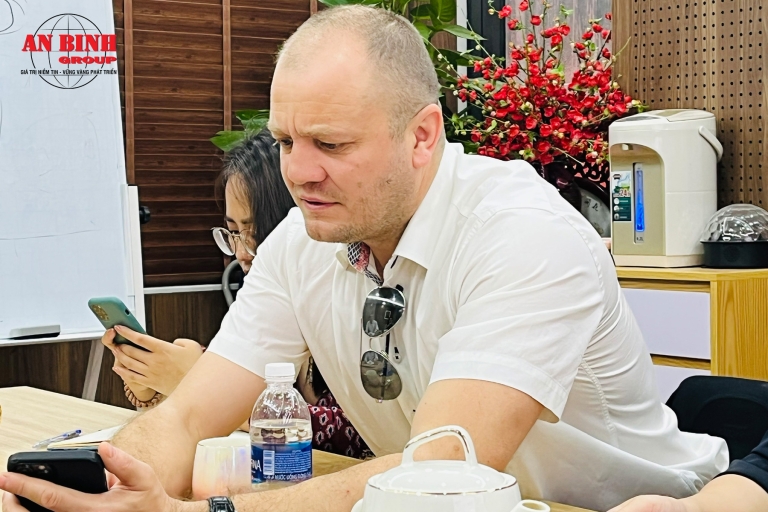 Sharing information and development process, a representative of NoriDane said: "We consider ourselves as one of the strongest and most reliable financial companies in Europe (AAA). In Norway, we are the largest importer and distributor of imported meats. In 2020, we traded 153,599 tons of different meat products in more than 92 different countries globally, together with 1600 business partners."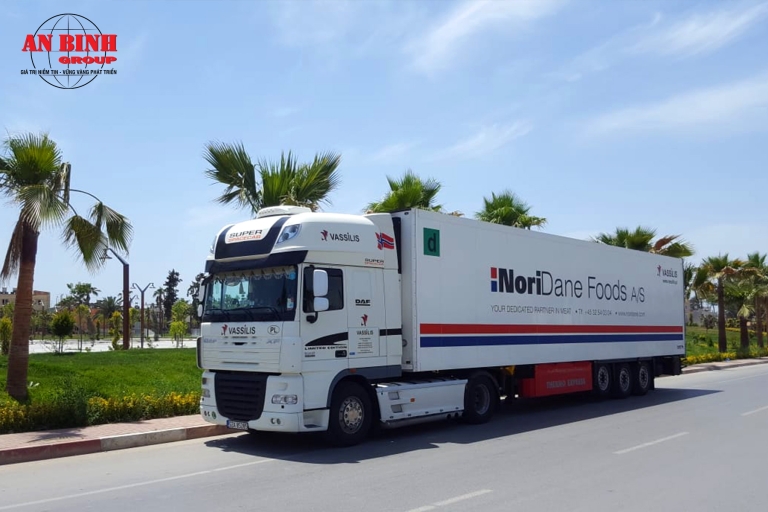 It is known that NoriDane is a trading company, specializing in linking importers/distributors with manufacturing factories.
 Mr. Chu Minh Tuan said: "NoriDane exported products are of high quality, fully certified, meeting An Binh Group's import standards and conditions, but the price is still not good."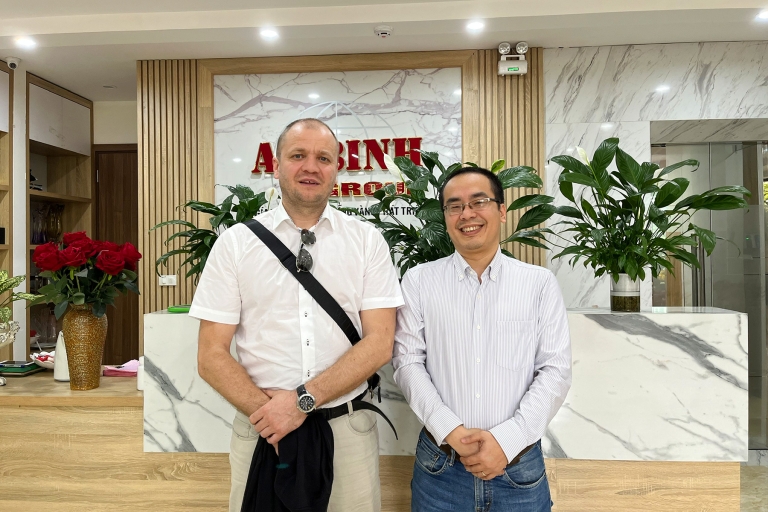 Through the meeting, NoriDane has received ideas and will exchange useful information in the direction of cooperation, large orders. Thereby, An Binh Group will also strengthen economic and trade cooperation, promote the import of items such as chicken feet and pork from supplier NoriDane in the near future.