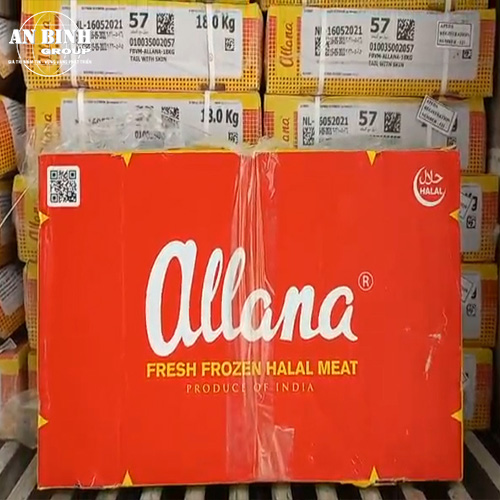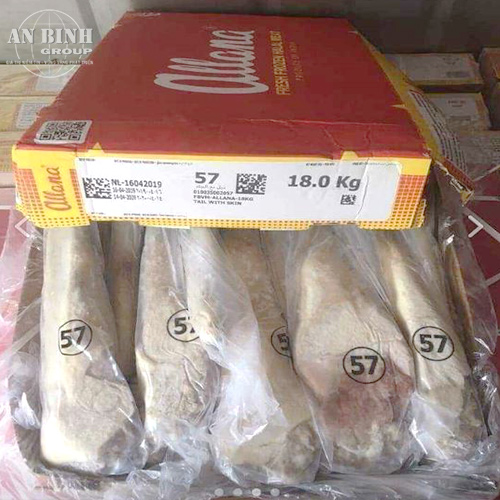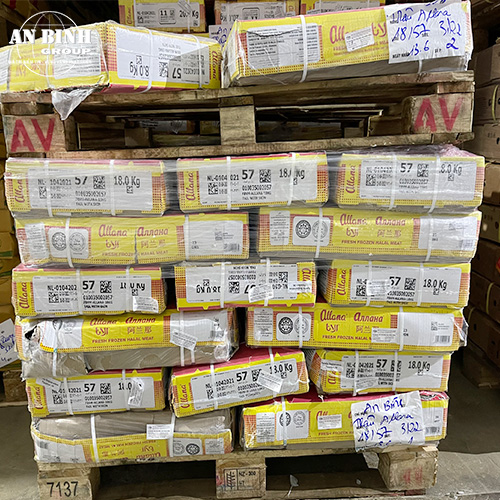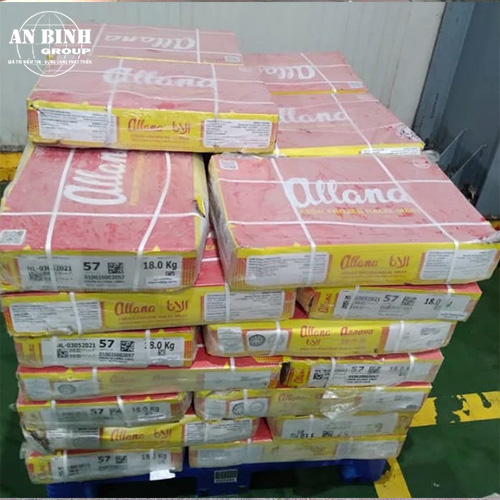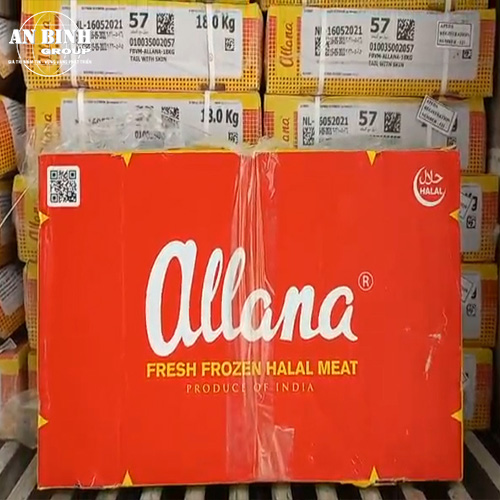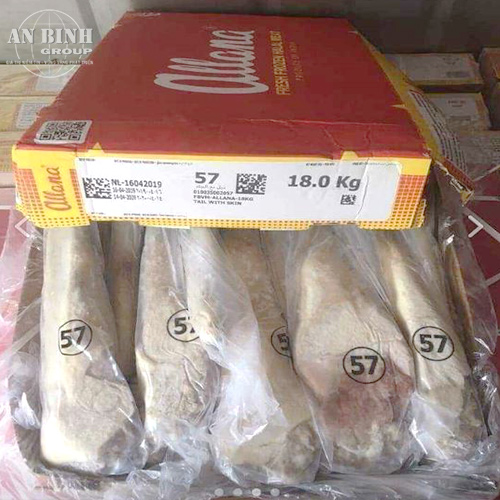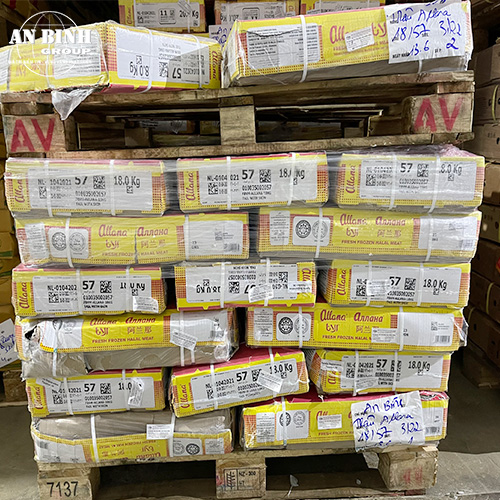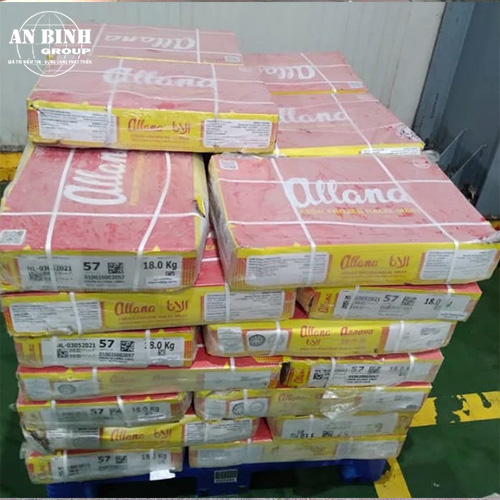 Allana – Tail with skin (M57)
Box specification: 18kg/box
Block specification: 1kg/block
Brand: Allana
Made in India
Call to order
Product details
Product Specifications
Warranty & Delivery Policy
Tail with skin – M57 is the last part on the buffalo.
Tail with skin imported from India is a special part of the buffalo. Has a unique structural feature, the bone in the middle, surrounded by a thin layer of flesh and skin. Indian buffalo tail imported to Vietnam is mainly frozen meat products. The buffalo tail can be cut into pieces or whole.
This meat will be preserved and frozen with international standards before being exported to many countries including Vietnam.
Tail with skin has many tendons and skin, so when eaten, it will not taste as fatty as other meat parts of buffalo.
Therefore, Indian buffalo tail is used to prepare many stews such as: Three-size Buffalo Tail stew,  Buffalo tail with papaya stew, Beer Stewed Buffalo Tail, Buffalo tail hot pot, Buffalo tail stewed with lotus root, traditional medicine, Steamed Buffalo Tail with ginger sauce.
Buffalo tail has a high iron content, which enhances the vitality of men and cures diabetes. Besides, buffalo tail is good for tendons and bones, useful for organs such as kidneys..
An Binh Group specializes in entrusting import and wholesale of large quantities of Indian buffalo meat. Including Tail with skin

Contact 0904 063 737 for detailed advice
An Binh Investment Import Export Joint Stock Company
Address: Lot 24, Den Lu 3 Street, Hoang Van Thu Ward, Hoang Mai District, Hanoi City
Landline phone : (84-243) 2929 888
Hotline: 0904 063 737
Fax: (84-243) 2929 888
Email: web.abhgroup@gmail.com
Box specification: 18kg/box
Block specification: 1kg/block
Brand: Allana
Made in India
Related products