Opening a business agent of imported food?
22/09/2021
Imported frozen foods in the current epidemic situation are very popular with many people. Because you can't always choose really fresh food for processing. However, to be able to preserve the quality of foods such as meat and seafood, freezing them is the best solution. In addition, the demand for frozen food, especially imported buffalo, beef, chicken and pork meat in the market is very high, with the attraction of this item, should you become a business agent to import frozen food?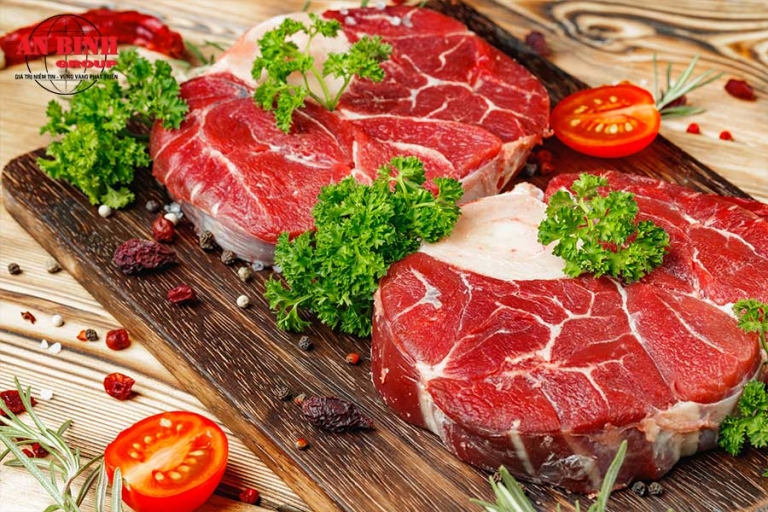 All your questions let An Binh Group answer in this article, invite you to consult.
What are the advantages of selling imported frozen meat?
When it comes to imported frozen food in general and imported frozen meat in particular, many people will be a bit afraid for the thinking that frozen food is not fresh, so freezing makes food lose its nutritional value, nutritious and taste not good anymore. That's why many dealers choose to sell "hot" foods rather than frozen ones.
However, if you learn the truth about selling frozen goods, especially meats, brings a lot of benefits.
Firstly, to help to preserve a large amount of meat, frozen meat export partners commit to international standard breeding and slaughtering processes. When slaughtering, the meat is immediately frozen, so bacteria can be prevented from entering and causing health problems.
Second: imported frozen food makes it easier for users to process and use. If you buy hot meat to take home, you need to prepare it right away, otherwise your meat will easily spoil and affect the taste. If you choose frozen meat at agents, distribution stores or supermarkets, all types of frozen meat have been preliminarily processed, when you bring back you just need to defrost and process. In case you are too busy to process immediately, you can completely store it in your refrigerator for preservation.
In terms of nutrients or taste after processing, imported frozen meat is not too different from hot meat, but the cost of frozen meat is much cheaper.
Between two similar products in terms of quality but different in price, why don't we choose the one with a more favorable price to save costs?
Third: frozen meat is a great source of food storage: for people who are too busy, it is extremely difficult to go to the market to choose food for each day. Therefore, to save time, you can buy pre-cooked frozen meat and store it in your refrigerator, so convenient!
So the use of frozen meat products still ensures to bring us nutrition, great taste, but at a reasonable price as well as more convenient, right?
Through the above advantages, what do you think about becoming a sales agent of imported frozen goods?
It can be said that if you trade in the right way, imported frozen products are highly profitable products.
One of the first criteria is to choose a reputable imported food supplier, An Binh Group is a direct importer and distributor of imported foods, has a license to trade in food products. These goods are issued by competent authorities, the items have documents proving their origin, have full invoices, and are strictly quarantined.
In addition, An Binh's imported goods must be from large, well-branded, quality-assured partners, packed in boxes, carefully packed, with a secondary label with the date of packing. , expired obviously.
In addition, An Binh has frozen warehouses in Hanoi and Ho Chi Minh City, ensuring goods are always available in stock, in large quantities, agents do not have to place orders, wait for goods to arrive, and miss their sales opportunities. .
An Binh Group meets all the above criteria, so what are you waiting for to become An Binh's business agent to distribute imported frozen foods?
Please contact immediately 0944.83.86.88 for advice on how to become an agent of An Binh Group in the simplest, fastest, and most effective way