Online connection creates opportunities for Russian businesses to export to the Vietnamese market
10/05/2022
On the afternoon of April 28, 2022, Hanoi time, an online business meeting with manufacturers and exporters of Russian meat products was held by the Russian Trade Representative in Vietnam with Russian industry partners organized.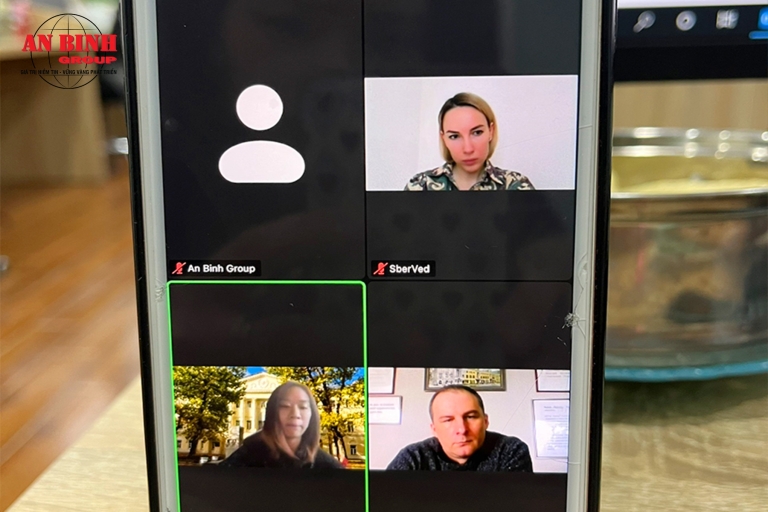 The meeting is an opportunity for Russian businesses to introduce their potential and strengths
Online business meeting between Russian manufacturers and exporters with Vietnamese enterprises, and at the same time Signing new foreign trade contracts with Russian partners and suppliers with the theme "Connecting for mutual development",held online has attracted hundreds of businesses from both Vietnam and Russia to attend to exchange, including An Binh Group.
The event took place excitingly with the participation of representatives of the business community and large Russian enterprises in the field of production and processing of meat products and processed meat-based foods, who are looking forward to export products to Vietnam market.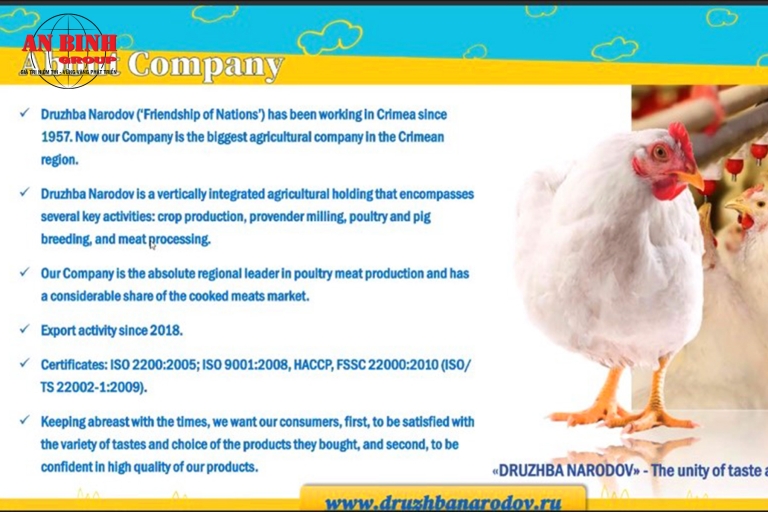 Products are said to be produced by suppliers from Russia according to a closed process from farm to store
Within the framework of the meeting, representatives of Russian businesses briefly introduced the potential of their companies, as well as provided information for Vietnamese businesses to access many good suppliers.
Through the online event, An Binh Group had the opportunity to receive information about high-quality Russian meat products, as well as establish business relations with representatives of enterprises producing and trading agricultural products of the Russian Federation.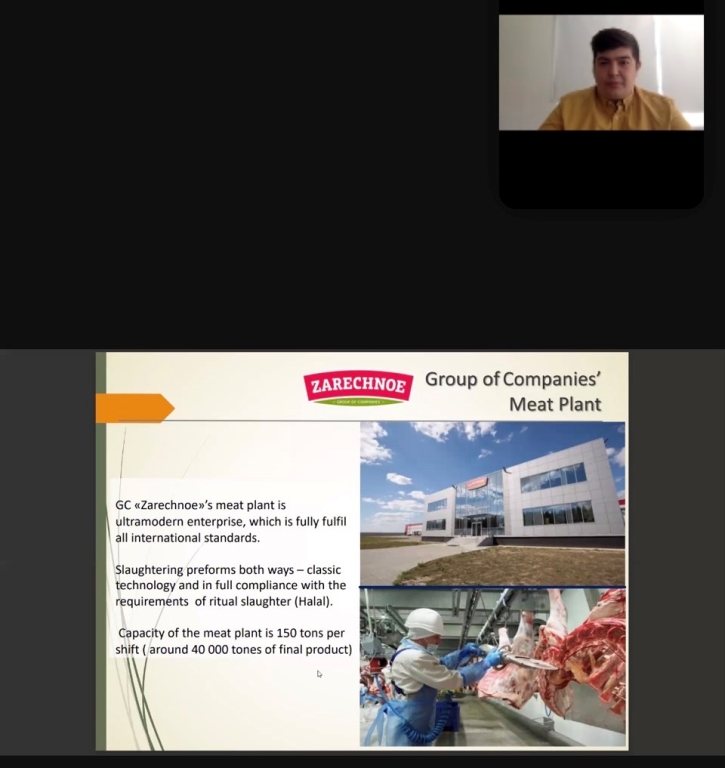 Russian businesses, after introducing their potentials, have left contact information
In order to create opportunities to exchange and connect businesses in Vietnam and the Russian Federation, the Trade Representative Office of the Russian Federation in Vietnam said that it will regularly organize seminars,Online seminars to connect with businesses of the two countries together.